MOST FIVE STAR REVIEWS OF ANY AGENT IN THE MIDLANDS!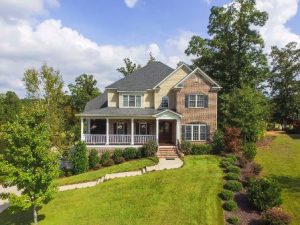 Here is what our past clients say about their experience:
"We followed Brent's advice in preparing the house and his knowledge of the market allowed us to accept an offer in a week. His team enabled us to meet buyers' expectations."
"We sought out an experienced agent because we have sold homes before and been disappointed in the process. Brent renewed our confidence in the real estate profession. From the first time he came into our home until the closing he and his team have been first class…"
"Brent was amazing to work with and sold our house in one week! He was very specific about the changes required in order to sell. My advice to anyone is to do what Brent suggests and your home will sell!"
"Brent and his team helped my husband and I navigate the home buying process as first time home buyers in this crazy market! Brad and Sharon were always willing to answer any questions we had and were always prepared to act swiftly on potential house prospects. I would highly recommend Brent and his team to anyone looking to purchase a home!"
"We had an executive home which was a difficult sell. Brent worked diligently with us and we were able to complete the transaction . We appreciate the professionalism of Brent and his entire staff."
"Sean was an AMAZING agent he helped me and my husband search for our first home showing us listings both online and in person. When we found our perfect house he negotiated everything we wanted and even things we needed and didn't know bring first time home buyers. He was professional, knowledgeable, friendly everything you want in someone when investing in property. "
"Brent and his team are experts in real estate. My father's home was sold the day after it went on the market. Unfortunately, the sale fell through on the last day of escrow; however Brent immediately called other people that had seen the home and we were in escrow with a new buyer the next day. Without hesitation, I recommend Brent and his team."
"We had a good experience working with Brent. He was professional every step of the way and told us what we needed to hear, which isn't always what you might want to hear! His marketing of our home was excellent and we sold our home quickly. We would recommend him to others."
"7 days from listing to contract! Brent worked with me setting a price for my house that met my needs and allowed the house to sell in a timely manner. His staff worked with me every step of the way, answering my questions and assisting me when I requested help with issues that came up during the selling process."
"I reached out to Laura to inquire about purchasing a home in Columbia. Her knowledge of the area, listings available, and specific price range was second-to-none. She was extremely attentive to my list of wants, needs, and desires in a prospective home. Unlike any other real estate agent that I have ever worked with in the past, she only forwarded listings that "checked all my boxes." No time was wasted in looking at homes that didn't fit my needs. I would recommend the Downing Group, and Laura in particular, to anyone looking to buy or sell a home in the area." 

"Brent was very helpful in the sale of our house. Living out of state could have made this much harder but it was a smooth process. Our home listed in August and was sold by the end of November."
"Earlier this year, my wife and I found we were relocating the Columbia. My wife did a ton of research and decided that Brent was the realtor we should use. From the first time we talked, I knew she was right. He was knew the area inside and out and was able to guide us not only see houses that were for sale but also to know which houses were built by builders that we should avoid. He was extremely responsive – either answering when we called or returning our call very promptly is he was tied up. Even after we had signed a contract on the house, when my wife freaked out and wanted to look at a few more houses, he didn't hesitate to jump right in and find some more for us to look at on very short notice. Through the mortgage application process through the walk-through and right up to the closing – he was fabulous. We've worked with many realtors over the years – and Brent was simply outstanding. Thanks Brent!!"

"Highly recommend Keller Williams! I bought my house through them and couldn't have been happier. Melody Branham is a realtor there, that shows she cares about her clients and where they end up. It isn't just selling a house for her, its putting her clients in their forever house they can be safe, happy and call home! Thank you Keller Williams for your caring staff !"
"Great working with Brent and his team. Highly recommend him. Excellent professional photos, strong marketing strategy, multiple offers within a week. Very pleased all around."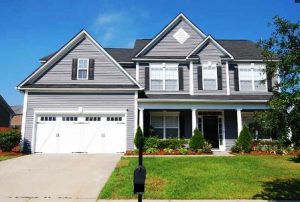 "Brent is a genuine real estate professional. Knowledgeable in all areas, and extremely efficient and professional. He marketed our home so that it was presented in its best light on all platforms. Great photos and included drone shots. This resulted in a multiple offer situation and a very quick closing. His team from start to finish was very responsive and successful. They got it done for us, highly recommend."
"Brent has been a pleasure to work with both buying and selling our house. He is very experienced and knowledgeable about the market. It was a smooth transition."
"Sean Coffey was outstanding to work with. As young couple that were first time home buyers, Sean helped us through the home buying process from start to finish. From the first phone call he made sure we were informed of everything we needed to know and told us step by step how it was going to work. He answered a million questions that we threw at him, and was so much fun to work with. Eager to make my pinterest dreams come to life I wanted every pretty house we looked at, but Sean made sure we were patient and found the perfect home to suit our needs and I couldn't be happier. We found the perfect starter home within about 2 weeks, and Sean worked through tough negotiations with very difficult sellers and got us the house for a price we were happy with. We definitely recommend calling Sean to help you find your next home, I know he will be our first call whenever we get ready to move again! "
"We worked with Michelle Kitchings and the Brent Downing team to buy a home in South Carolina remotely from Illinois. It could have been a stressful process, but Michelle made it a great experience. The market is super fast right now, but Michelle was on top of it. As soon as a home came on the market that was appropriate for us, Michelle gave us a video tour and discussed our options the same day. She aggressively advocated for us in negotiations and made sure we understood every detail of the contract and procedures. We developed a strong trust and appreciation for Michelle's expertise and professionalism. We are so grateful we met Michelle Kitchings. This move was a huge undertaking, and Michelle managed it with grace, kindness, humor, and dedication the whole way through. Thank you, Michelle! You are one in a million!"
"If there was a ten star review I would give all star. Ashley goes above and beyond. She found the perfect forever home for me , was there through negotiation and closing. She still continues to text me to make sure everything is complete. I highly recommend her if you want someone who knows the real estate business and the current prices and listings."
"Sean was very attentive to our list of "must haves", "high wants", and "wish list". He used the information to help us understand which houses we needed to view. This prevented me from having to miss a lot of work and waste his time. He was also very patient, allowing us to move from what I wanted to spend ($500K) to what we ended up spending ($800k). He earned my trust by sharing the facts of the property and giving me the insight of his many years of selling property on Lake Murray. He has a style that allows buyers the time to make a good decision without any pressure. He also made it clear when a property was not going to stay on the market for long.
I do believe he wanted us to get the right house for US as we did. I will use him for my real estate needs in the future. In fact I already have."
" We moved out of state when we listed our home. It needed refreshed: interior painting, bathroom upgrade, window repairs, etc. Natalie engaged an excellent contractor who worked closely with her and with us to get the highest quality refurb. She then used the services of a fine photographer to feature the house online. All that care paid off! The house had three offers the first day on the market! We are extremely happy with the results. Natalie is great to work with and has extensive knowledge of the market in our area. You can't find a better agent."