Brent Downing has the highest number of 5 Star Reviews on Zillow.com in the Midlands!
In 2016 and 2017, The Downing Group at Keller Williams Columbia sold twice the number of homes as the closest competitor!
For the past FIVE years, Brent has been the top agent in the Midlands!

check out our most Recent Home Sales and our Columbia Area Experience in your community or neighborhood!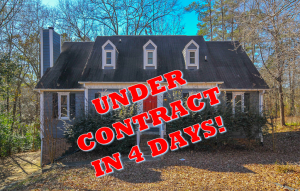 Unmatched Marketing Services
Marketing your home is often overlooked, however it is an integral part of the home selling process. We at The Downing Group at Keller Williams Columbia are fully equipped with an exclusive, detailed marketing strategy to guarantee optimal results.
Internet Saturation
In today's world, digital exposure is everything. In addition to all our individual efforts to gain your home more exposure, Keller Williams Realty will also syndicate your listing to 500+ third-party websites immediately.
Protected Listing
All of our listings on Zillow.com include a video tour. When buyers are searching for homes, the video of your home automatically boosts your listing to the top of the "Homes for You" search page. Not only can buyers get a better feel for your home with video, it also moves your listing to the front! On Realtor.com, we have Enhanced Listings for all of our homes for sale. This contact box sends all of your properties' inquiries straight to us.
On Zillow.com an unprotected listing will have four agents, the listing agent and three others selected by Zillow.com. These agents are not selected by ability or reputation, but by Zillow.com's always-changing algorithm. In order to ensure that potential buyers have the agent that knows your listing and has vested interest in selling your home, The Downing Group at Keller Williams Columbia only uses "Protected" Listings. We are the only agent that appears on your listing on Zillow.com. Ever.
At the Listing Appointment
We will conduct a thorough walk-through of your home and property in order to determine how to price your home with today's market and current price trends in your specific community.
At this time, we can also offer staging tips and ideas.  The average potential buyer will make a decision about your house within the first 15 seconds of entering your home.  We want to address any repairs or improvements that should be made in order maximize your home's appeal and overall value.
Our Marketing
We provide a marketing plan specifically designed to highlight your home's features and selling points to it's most likely prospective buyers.  Some of those services include:
Listing your home in the MLS as well as dozens of various websites
Signage and Lock Box
Highest quality of professional Photographs
Highest quality color flyers including photos
Email Blasts
Mail and Print ads (when appropriate)
Open House
Communication
We understand the importance of keeping the lines of communication open with our clients.  We truly value you and your time and the trust you've placed in us.  We strive to make ourselves available and return calls as promptly as possible.
In addition, we immediately communicate to you any feedback that we get when your home receives a showing.  This allows you to hear what prospective buyers think about your home.
We also send out bi-weekly newsletters summarizing the activity your home has had as well as tips and helpful ideas on how to improve curb appeal, staging and market updates.
Our methods work and reflects in the hundreds of satisfied client reviews.  We believe in building relationships that last long after the sale.
As South Carolina's Top Premier Agent, I hope to have the privilege of working together with you to sell your home!
Open House RESULTS
We still believe in open houses because they WORK! To attract potential buyers to open house events, we advertise on Facebook, MLS, our website AND Zillow.com and Realtor.com. We distribute flyers inviting neighbors as well.Recently, Agent Hailey Lovelace had MULTIPLE offers and a resulting contract from her open house in Irmo!
Every month or so, we cancel a scheduled open house because the home has a contract before we can get to the open house. It's a great problem to have!
Call us today at 803.381.8950 to discuss your home's value or visit MidlandsHomeValues.com for a free market assessment of your home.